Kenbotong Participated in CommunicationAsia2023
10-06-2023
On June 7-9, 2023, the three-day Singapore Communication Exhibition (CommunicationAsia2023) came to a successful conclusion. Kenbotong appearanced at this event again.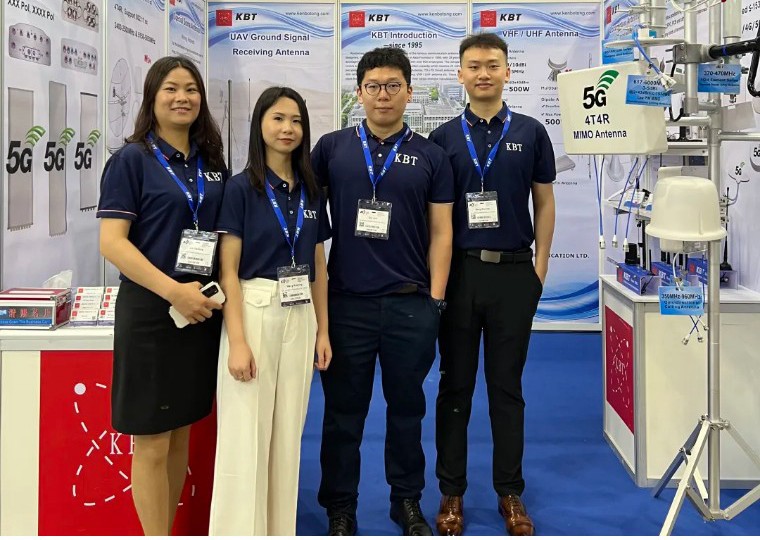 As one of the largest sharing platforms in the communication industry in Asia, CommunicAsia has attracted more than 600 exhibitors from more than 30 countries around the world. The exhibition focuses on a variety of key technologies and emerging technologies in the communication industry, and is also an important window for industry insiders to understand the current status of the industry and look forward to the future of the industry.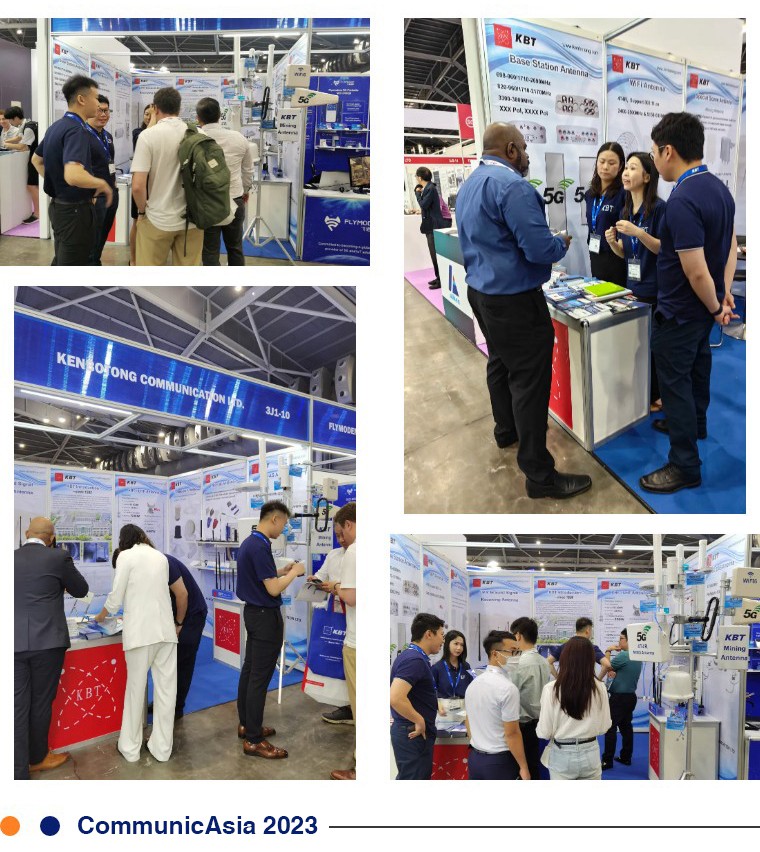 As a leading stealth champion company in the communication antenna industry, Kenbotong displayed the latest 5G, 4G, VHF/UHF, WIFI6/6E and other antenna products at the exhibition, attracting many overseas professional customers to stop and understand, and to understand Jianbotong's new products are very interested, and they have left messages expressing their willingness to cooperate.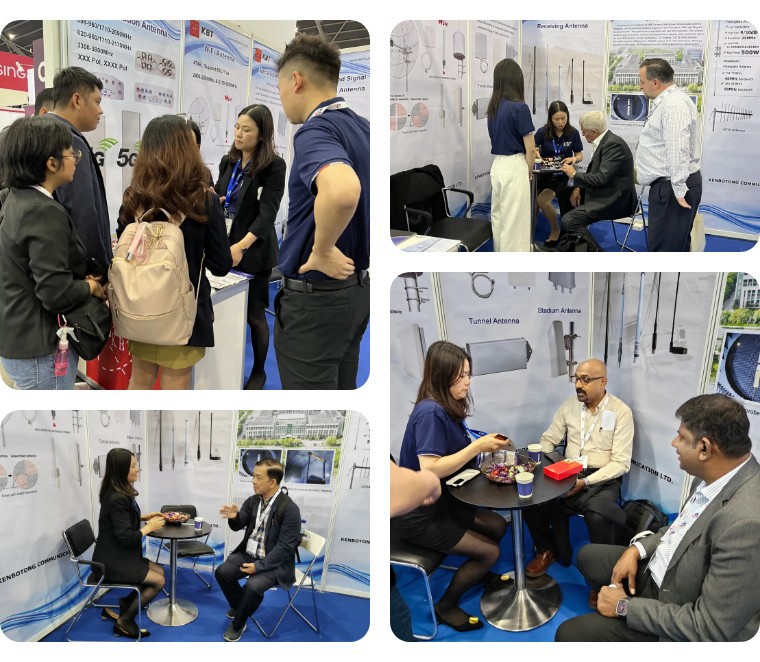 Kenbotong is an enterprise with a global vision. It is based in China and serves the world. In overseas markets, it has covered Southeast Asia, Central and Eastern Europe, Africa and other countries and regions. This exhibition allowed the world to learn about the latest research and development achievements of Jianbotong, which further enhanced the popularity of Jianbotong brand in the world.